A songwriter and an actor, Georgia Lee's and Hannah Daniel's journey was never a parallel one from the beginning. The two met at University College London in 2005, where both of them were studying English Literature. Experiencing love at first sight, they then spent the next 5 years of their lives at UCL in each other's companies.
Lee and Daniel have been inseparable since their days at UCL. The two became a power duo as they eventually divided into writing and directing together. And successfully navigated both worlds. Hannah and Georgia have left their marks and are still conquering the worlds of acting, writing, directing, and producing.
Early Life of Georgia Lee and Hannah Daniel
Georgia Lee began her career as a musician and songwriter. She was signed previously by Island Records and, more recently, by BMG along with her band JUCE. She has been part of female-led bands as well as written and produced for other artists.
However, she dived into the television business in 2017 as she began to work full-time as a screenwriter and producer. Lee has created and written for a number of TV dramas and films. In addition to this she collaborated with screenwriter John-Henry Butterworth.
Hannah was born and raised in Whitchurch, Cardiff. She pursued acting as her career and eventually starred in various TV dramas. One such was BBC's Hinterland, where she was a series regular, and S4C's Gwaith/Cartref. Daniel also has other drama series to her credit, including BBC's Dad, Casualty, and Pen Talar.
Furthermore, Hannah has also marked her territory on stage with performances at The Bloomsbury Theater, Theater 503, and The Arches, Glasgow. In addition, she also has improv experience, which she did at UCB and Groundlings Theater in Los Angeles. She also did performances on improvised feature films Benny and Jolene and BIFA-nominated Black Mountain Poets.
The two were destined to have their paths merged as they found their ways to each other in 2005 and since then found each other to be their complimentary counterparts. They soon realized they had similar interests, which meant having the same haircuts. They started living and studying together.
Since both were avid film fans and great at procrastination, it was like a match made in heaven. They would watch movies together, which also included watching the Coen Brothers on repeat. They would eventually find themselves taking inspiration from the dark humor and the wild and beautiful characters of the Coen Brothers.
Hannah and Georgia had always dreamt of doing their own thing one day, not as separate individuals but as a team. Lucky for them, they could manifest their dreams into reality not long after they would find themselves creating their first ever comedy series in 2016.
Working Together as a Team
Georgia and Hannah started working together as a team in 2016. Their first TV series was an original drama called "Cardiff is the capital of the world." It is a comedy series that the duo wrote and produced by themselves. Then in 2017, they wrote and directed a short film named "(You have reached your) Destination."
On a tight budget, the destination was shot in three days around Cardiff, in Hannah's mother's car. The story revolves around one day in the life of a young Welsh female Uber driver facing a huge life decision. The short movie went on to win multiple awards internationally.
Their latest project was called "Burial," which they completed in August 2020. It was a dark comedy series that had identical triplets get in a fight at their father's funeral. The series is full of drama, suspense as well as comedy. This series was part of Beacons: Short Films from Wales. Hannah took on roles behind and in front of the camera for this film as she starred in it.
Hannah and Georgia are determined to continue working together. This collaboration between the two has been a welcome one for both of them. According to Hannah, who calls Georgia her "wingman," sharing a deep understanding with Georgia is key to the success they have been accumulating for their films.
As for Georgia, she claims that Hannah is "the best teammate at every turn" and that "having an entrusted collaborator like Hannah is the ballgame!". Hannah and Georgia love working together as they have mutual trust and understanding between each other.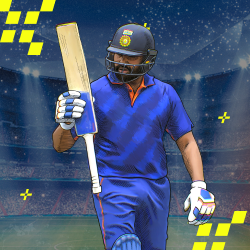 The duo is working on other TV and film projects as well. Some, according to them, are in the development stages, while others are still going through the writing process. The projects in development include a TV comedy called "Nannies," which features a bunch of babysitters minding their way around Cardiff's new parent scene.
The other work in development is an unconventional superhero story named "The invisible woman." However, they are more interested and excited to make a feature film they would be working on as a team. This would be the first original feature that they would be making.
It is no wonder that Hannah and Georgia want to make more films and TV series since they are so good at the craft. This is backed by the fact that the two have won awards for the shows they have created together.
People only dream of this kind of collaboration since such effortless sportsmanship does not come as quickly to everyone. They have been on their A-game as they continue to create powerful comedy series and even more powerful short films. They soon became trendy and viral.
Hannah's And Georgia's Favorite Shows
While the whole world halted during the lockdown, Hannah and Georgia had also become homebodies. Their time was spent watching TV series and films, much like the rest of us. Both had a few shows that they were hooked to.
For Georgia, Michaela Coel's "I may destroy you" was the thing that caught her attention. Just like the rest of the country, she was also praised. Moreover, Michael Jordan's "The last dance" renewed a passion for NBA classic reruns and 90s suits.
She also re-watched Peter Bogdanovich's Paper Moon, which "may be one of the most amazing movies ever made… This gave birth to a desire in me to want to direct a film as good as that!"
As for Hannah, who also was all praises for Michaela Coel and "I may destroy you." She also loved re-watching old and classic comedy series. Her favorite one is Will Sharpe's Flowers which she found to be as amusing a second time around as she did when she watched it for the first time.
Peter Bogdanovich's "The Last Picture Show" was another favorite of hers. She missed the cinema so much that she got a projector installed in her bedroom.
The Writer-Director Duo At Work
For their project "Burial," Hannah and Georgia had to work with a shoestring budget and an even tighter deadline. However, their collaborative relationship in the project meant they could divide and rule since both had detailed knowledge of each and everything regarding the film.
So, they both worked very closely together on the prep for the shoot. Hence, they knew exactly what they needed for the film. This allowed Hannah to put her trust blindly in Georgia to steer the wheel behind the camera as she focused on her acting role in the movie. This is a great thing about a team of two. You can rely on the other person to have your back.
This relationship of theirs has only flourished and bloomed all these years. The two have developed a pretty handy shorthand between them over the years, which serves them well under pressure. The writer-director duo has been strong due to their excellent and awe-inspiring collaborative relationship. This is clearly visible in their films and series, which have succeeded one after the other.
Furthermore, Hannah Daniel and Georgia Lee have such good chemistry between them that it becomes straightforward to work efficiently and smoothly with each other. It does not also hurt to have a more than a decade-long friendship.
Who doesn't want to be around their best friend in a professional capacity as well as in a personal one? Hannah and Georgia have this distinction of working with someone who is not only a close and dear friend but also excellent at what they do. One can say that they have the best of both worlds, and they are successfully leaving their marks on both of those worlds.
The Duo-Lingo!
Both Hannah and Georgia are fluent in Welsh as well as English. This was one of the key reasons why their short film "Burial" had characters switch between Welsh and English. They wanted to explore how the Welsh language is used for status and formality but also for urgent secrets and asides.
Moreover, they were intrigued to show how switching between two languages can bring about totally different personalities in a single person.
This is another exciting aspect of Hannah and Georgia. The two are fluent in the same languages as each other. This must also have played some part in how close their friendship has gotten since language often becomes a barrier when either cannot understand the other.
From Dreams to Reality
Not every day do you find such a team of two who have been going strong and working very hard for their dreams. Once, teenagers Hannah and Georgia both had dreamt of making their own films and TV series, and now, they are making it happen.
It is no longer just two aspiring teenagers watching other people's work and thinking of doing something of their own someday. Now, two young women are making their voices heard and working hard for all they believe in. Hannah and Georgia are forced to be reckoned with, and they are carving a path for upcoming young women who want to be in the same field as them.
Hannah and Georgia have been at the top of their game. They made a name for themselves in acting, producing, writing, and directing. As a result, the duo has aced everything. The iconic duo has established its niche as a solid writer-director partnership as they continue to make more and more.
They are indeed jack of all trades and masters of all as well. Recently, when the world is moving towards wanting to see more female representation, whether behind the camera or in front of it, Hannah and Georgia are doing it all. It is inspiring to see two women killing it at what they do!
Conclusion
Hannah Daniel and Georgia Lee are two powerhouses on their own. Still, by coming together as a writer-director duo, the two are giving tough competition to their fellows in the industry. They are inspiring role models for not only young female aspirants but also those who have had to face any difficulty because of the gender they belong to.
Lee and Daniel are breaking all sorts of boundaries as they continue putting forth pieces of art that are spearheaded chiefly by women. They are normalizing the involvement of women in not only just acting but also in other fields. These fields include directing and producing, which previously were thought to be particularly masculine.
But nothing is to stop Georgia and Hannah! Their journey is full of hope and desire that it is only given that other young girls and boys would want to follow them. The two continue to navigate the film and television industry with more creative and ambitious ideas.
Hannah and Georgia are not stopping anytime soon; they should not since they are excellent at their craft.